Siegware
About us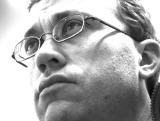 We are a software engineering and consulting company, founded by Benno Siegwart, a senior software engineer with 15 years of experience in computer science.

Our company is specialized in consulting and developing of quality solutions in the field of computer vision and automation.

The long lasting experience in designing and implementing real time applications with motion and image processing, guarantees you the best results, when you choose us as your partner.